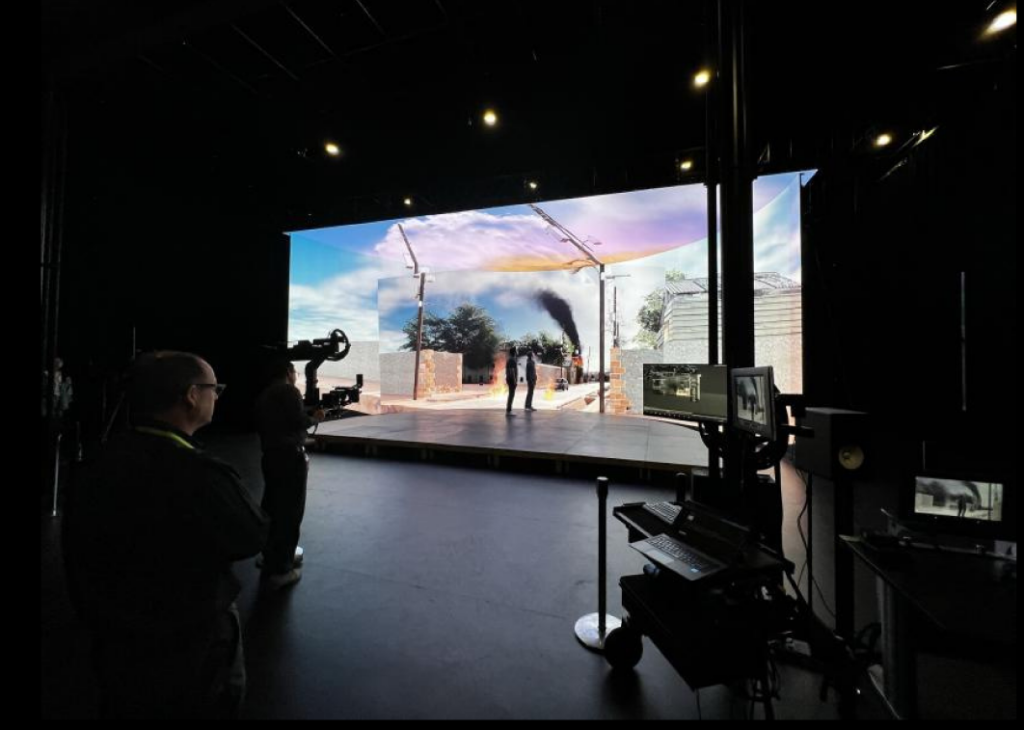 Several months ago Southbox Entertainment, our sister company FilmHedge, and the Savannah College of Art and Design (via it's SCADPro division) partnered on production of the feature film, COLLATERAL DATA. The film recounts the true accounts of the digital activists who worked across the African continent from 2007 to 2014 (and beyond) to stand up to political oppression, save lives, and stop terrorism using technology. It's loosely adapted from the memoir CODE SWITCH.
The screenplay weaves a narrative spanning multiple exotic locations like Eldoret, Kenya; Port-au-Prince, Haiti; Fukushima, Japan; Isiolo, Kenya; and Cairo, Egypt. As much as we'd like to shoot on location, traveling to each of these locations with a full camera crew and the talent would be cost prohibitive for our budget. Thankfully, SCADPro and their colleagues had a solution for us. Rather than taking the crew around the world to all these far-off locations, we would bring these locations to us!
SCADPro used its state-of-the-art XR stage and software called Unreal Engine to make digital environments that recreate these locations virtually. The results are incredible and point to a future where any location (real or imagined) is accessible to independent filmmakers.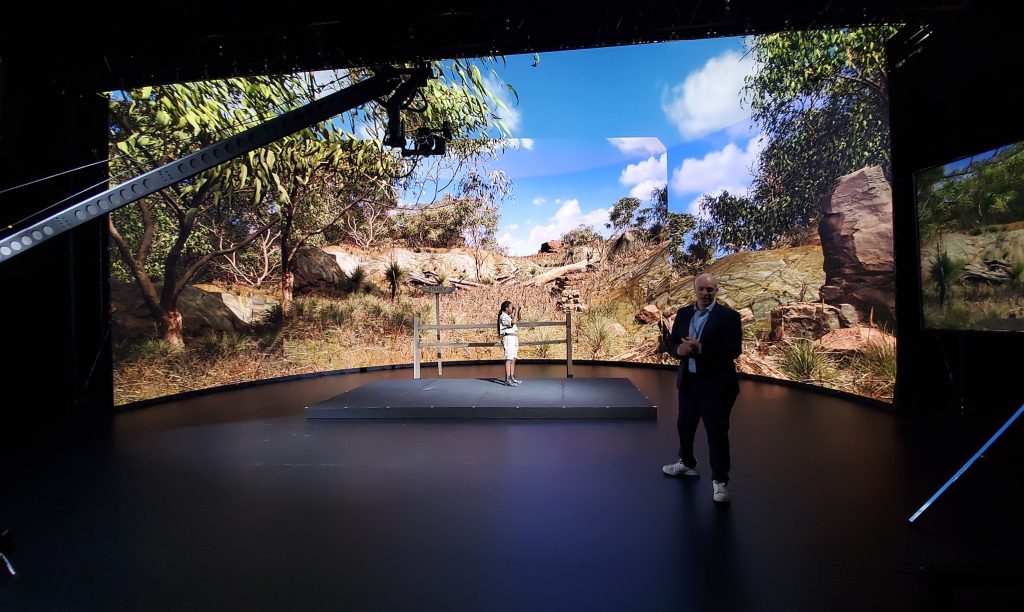 The Savannah College of Art and Design is the only university in the world with two XR stages, and one of the few schools that have them at all. Most people are aware of the power of XR Stages because of their storied use as part of the filming of the TV series THE MANDALORIAN. XR stages allow for a sort of mixed reality experience where the background environments are digital creations made to look photorealistic allowing the talent and practical effects to be placed in front of the screen for filming. The result is a mix of real world people and objects that, at least on camera, appear to be immersed in a real environment (which is actually completely simulated). It's the inverse of a hologram, a digital projection in the real world. Here, the room is the projection but the people are real.
The things that impressed me the most about the brilliance of the SCADPro and SCAD students was that they took the effort to research the real world locations as they would have looked in the era where the story takes place. Using a combination of Google Earth, Google Streetview, archival news footage, and old photos, they were able to digitally recreate the locations where the actual events transpired. It took my breath away to see real places that I'd visited years ago recreated so I could literally walk back in to them now, some 12 years later, on a 40,000 square foot volume stage in Atlanta, GA.
The attention to detail by this team was unparalleled. Here is a photo of a real street in Eldoret, Kenya (not exactly a location on earth most people know about):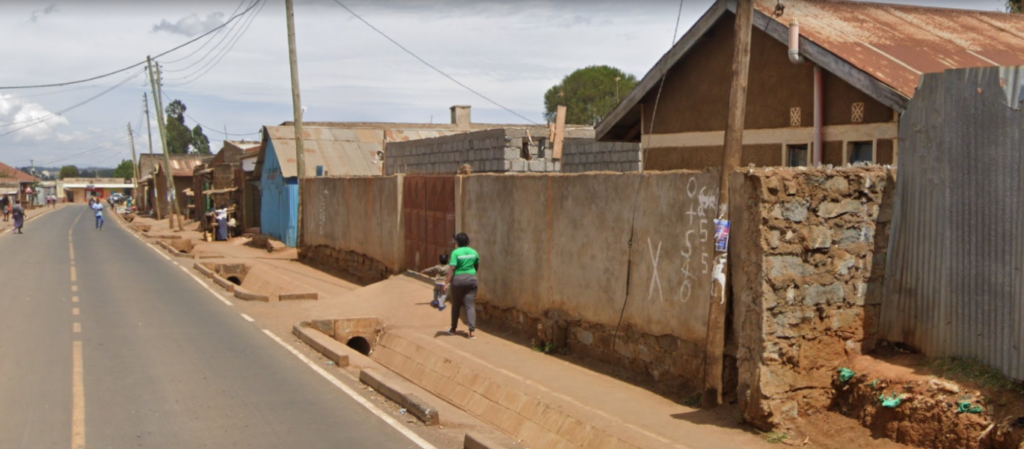 And here is what they created for the XR Stage: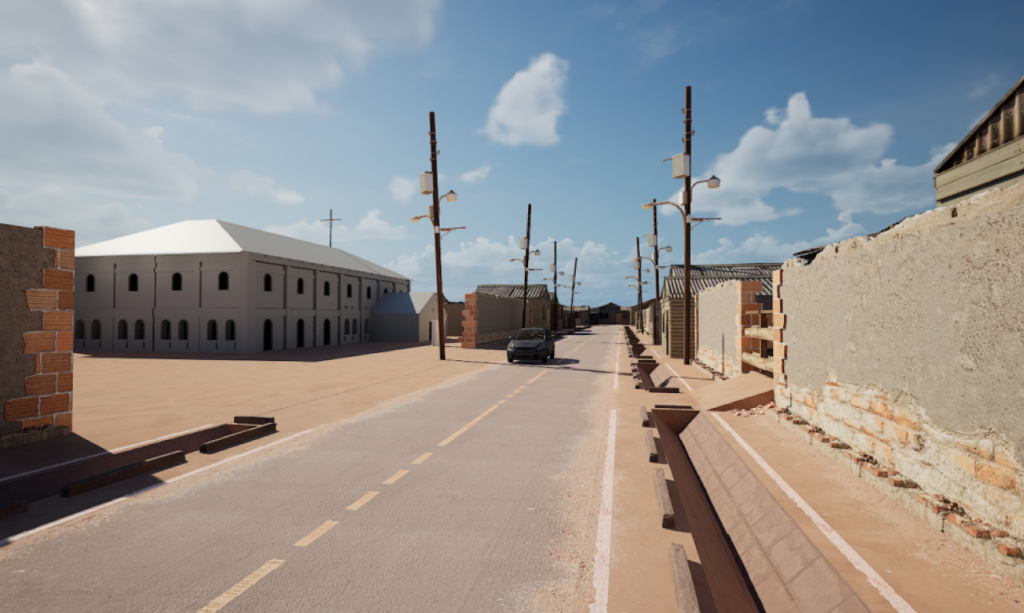 Sure, eventually there will be additional texturing added, coloring, and filters that will ultimately make this more photorealistic, but just glancing quickly at both, it's hard to tell which is the photo and which is fake. Once those details are added, even more than a glance won't reveal which is which.
Another example, these scenes of Haiti following a devastating earthquake in 2010 that still has repercussions in that country to this day. These 'tent cities' were quite common as aid workers and first responders scrambled to help people who'd lost everything in the damage.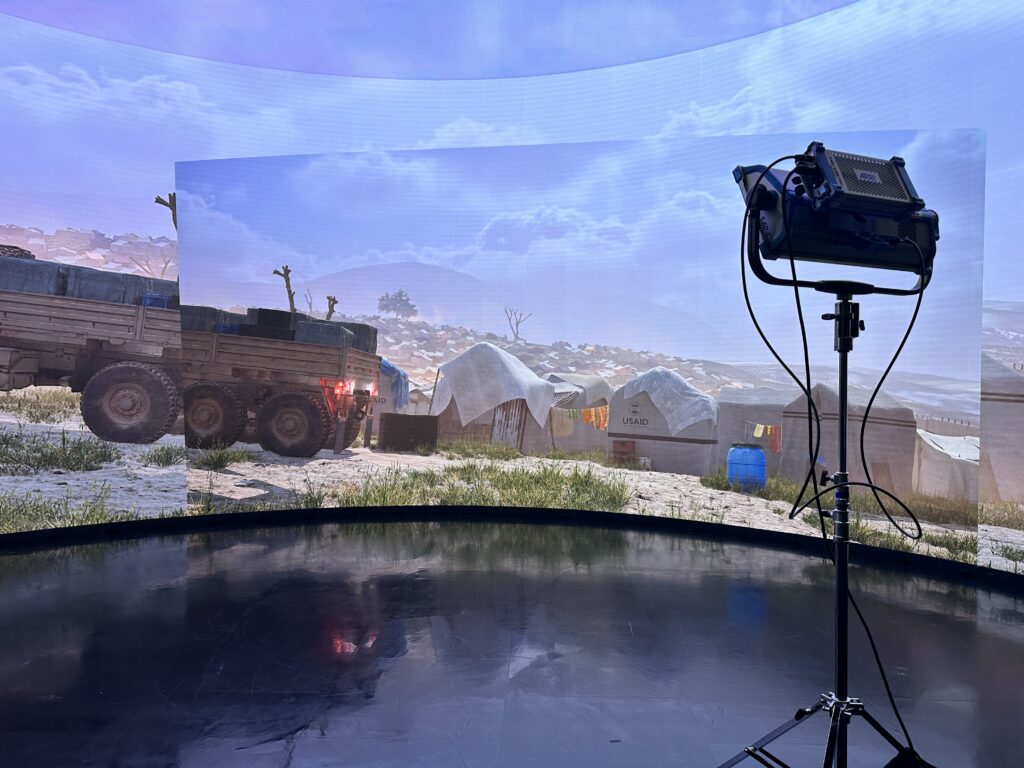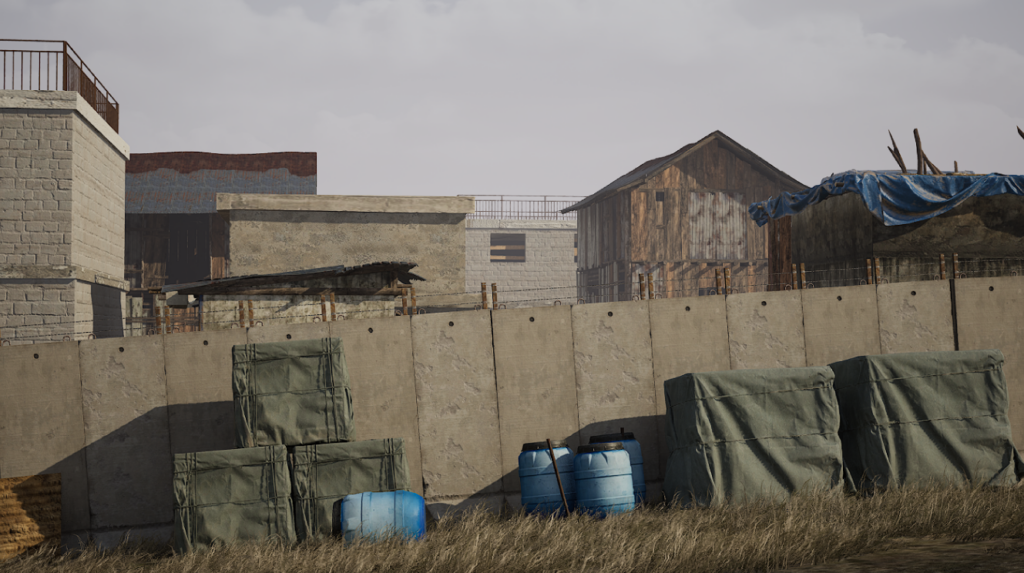 If you aren't convinced that these translate to being close to the real thing, here's what they look like in a camera test: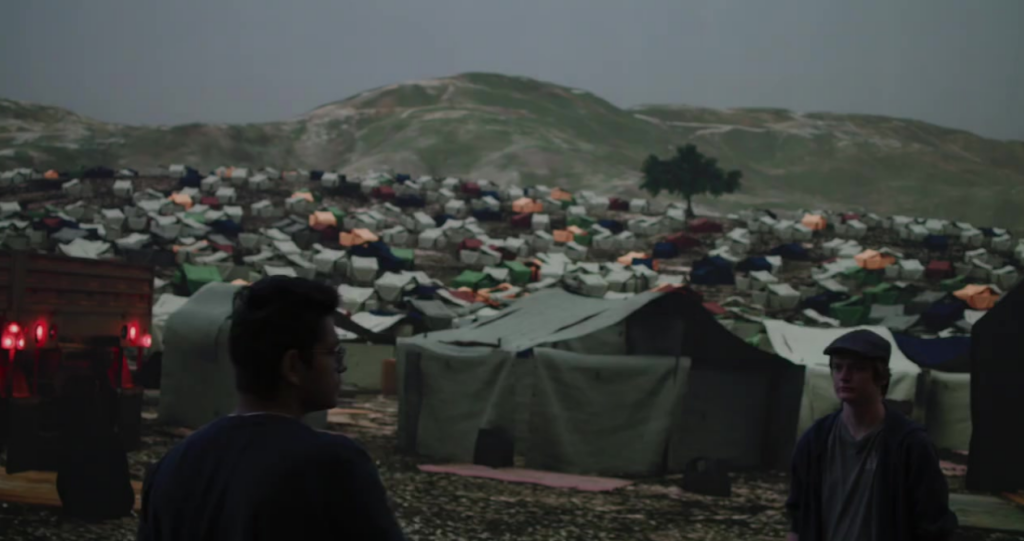 And with different lighting and color correction: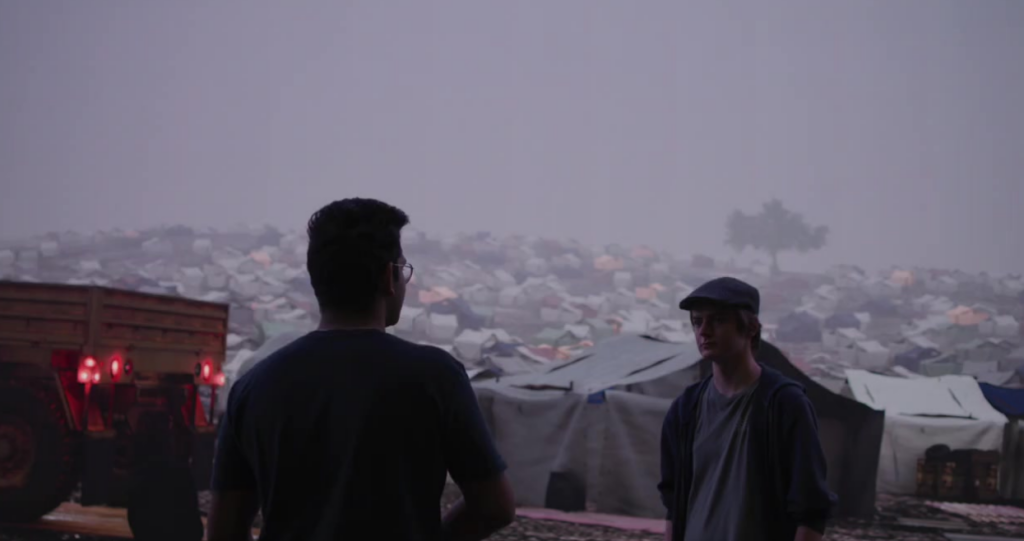 Here's video for exactly how this looks on screen:
For another scene, the team literally tracked down a church in Eldoret where a riot took place in 2007.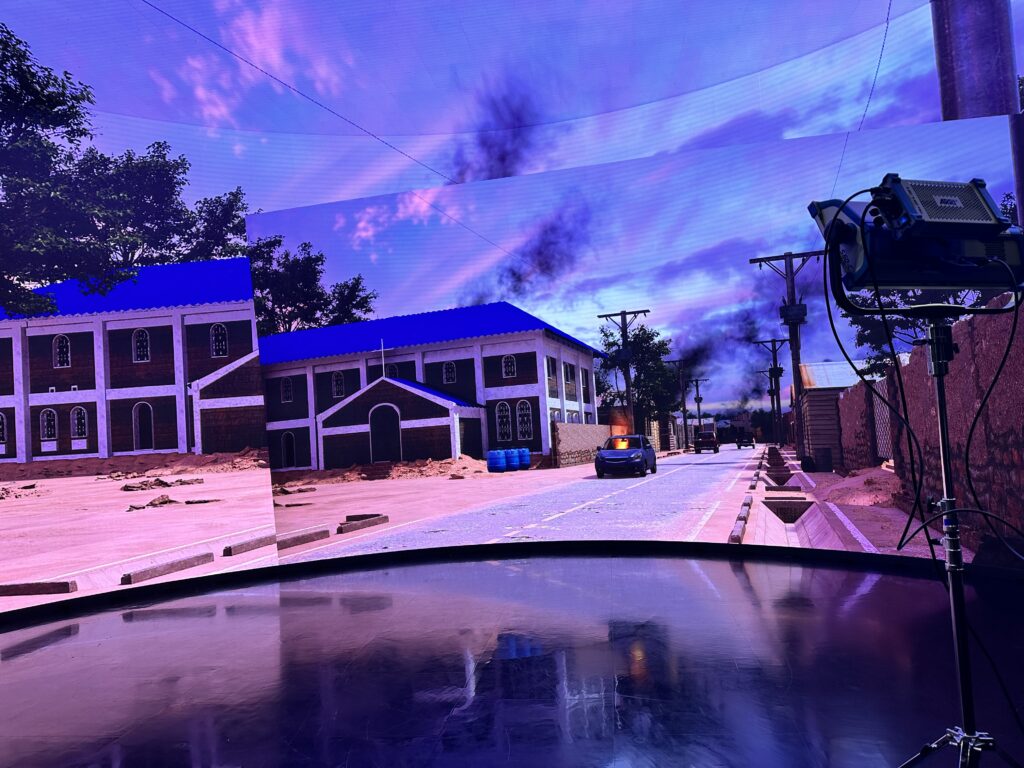 The other advantage to creating digital environments versus shooting on location is that you have 100% control over the lighting. Not just the stage lighting, but also things like time of day, shadows, weather and…. perpetual fire and smoke! No need to get a license from the fire marshal or pyrotechnic supervisor for our shoot (at least not for this scene).
Here is one the scene, again from Eldoret, that looks like at four different times of day, with varying levels of fire, smoke and damage from the riots.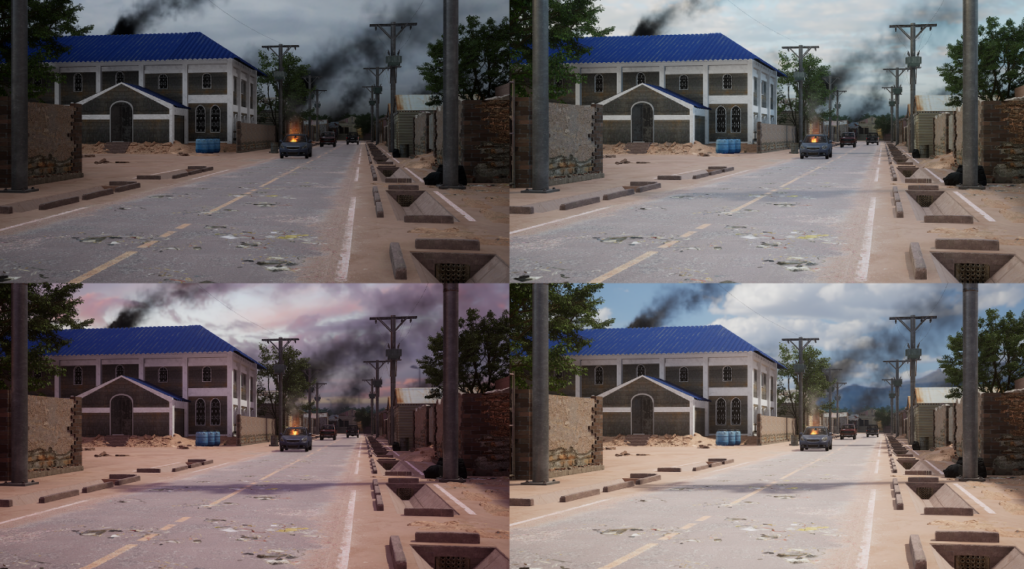 A completely different scene at an industrial plant in Japan. One of the film's producers, Jason Corder, is visible recording on his phone:
Of course there's still a lot of work to do and the fidelity of the imagery will only improve.
I'm really proud to have been able to partner with SCADPro on this and even prouder of the faculty and students who participated. As we continue production on the feature film, hopefully we make them proud with what we do with all of their hard work!